This is how we do it
"We had an AWESOME weekend of Sand Dunes, Rocks, Trails, Cruising, and Community. What a fun group we had that cannot be duplicated. Everything from a Puch 230GE to a new 4×4 squared and everything in between.
Balazs and Bill Radar were amazing hosts that welcomed us and put on a Treffen that felt more like a guided offroad tour than a car meet. This planning, catering of food, trail research, etc. all adds up to an awesome weekend." – Nick, G-amboree Vegas attendant
Nick is better at writing the we 🙂
Let's see some pictures 😉
Almost 20 G Class and about 30 G friends, from several states visited us and enjoyed the weekend.
Nice start in Bill Rader's Shop – LAS VEGAS SPEEDWAY
Learning about the G Class & Off Road lessons…
We just visited the Apex / Nellis desert…
Dunes  & Rocks…
The Moapa Valley…
Valley of fire…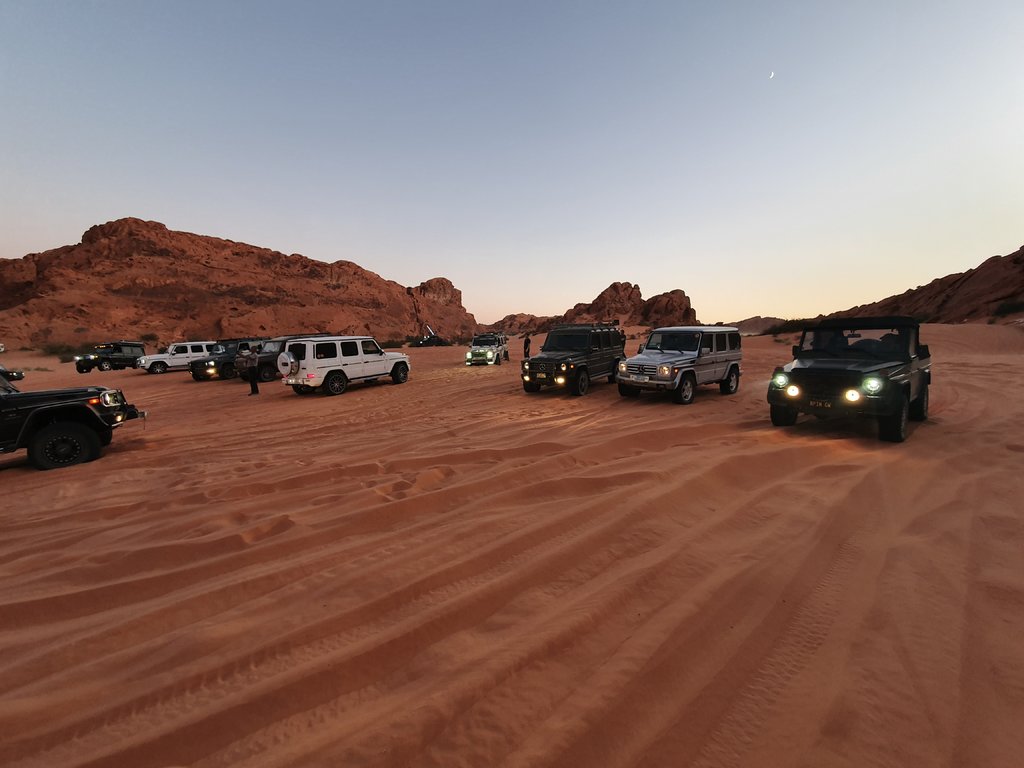 and learned a lot about the Wild-West in the ghost towns 🙂
See You again in 2020 🙂